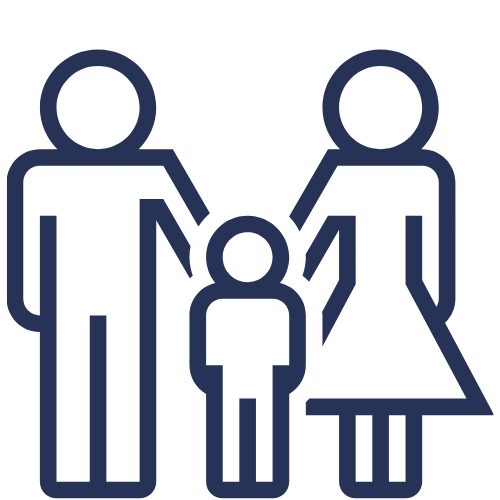 In the field of family law, issues involving family members or relationships are dealt with, such as divorce and child custody, amongst other things. Everything from adoption and independence to foster care and reproductive problems is covered. Family law lawyers help clients in navigating these often complex issues that are governed by state laws for the most part. It is possible to find oneself in the middle of a divorce, a custody fight, or another tough personal situation when life takes an unexpected turn and family issues arise. These are likely to be the most stressful days of your life, which is why the lawyers at Sam Jones Law Firm are here to help you through them. The advice of our family law attorneys is available at all phases of private and domestic litigation. When your interests—as well as the interests of your children—are at risk, we will be there to help you navigate the situation.
How Our FAMILY LAWYERS HELP
Sam Jones Law Firm attorneys handle a wide variety of matters, including divorce, prenuptial agreements (sometimes known as "prenups"), paternity disputes, inheritance and child maintenance problems, alimony, and spousal support, security orders, restraining orders, and community land divisions. Despite the fact that one of our team members is well-versed in judicial cases, we continue to search for and use alternative methods and ways to resolve family conflicts in the most productive and successful manner possible for all family members. When your family's future is on the line, you can rely on us to assist you with every aspect of your legal situation.