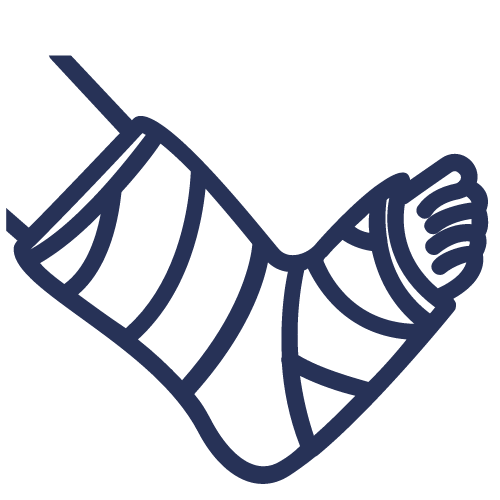 LA Personal injury Attorneys
Every day and throughout our lives, accidents occur. Personal injury injuries are not accidental; they are the result of someone's or a business's carelessness. Although some personal injury injuries are small, they may be deadly or life-altering. Additionally, we understand that the injuries you suffer have an effect on your family.
Fortunately, Louisiana has enacted laws that protect those who have been harmed as a consequence of another's carelessness, regardless of whether the incidents are minor or life-threatening. It is important to contact the attorneys at Sam Jones Law immediately after an accident so that we can begin evaluating your claim, contacting all parties responsible for your injuries, and pursuing the full compensation you deserve. Our attorneys understand that each accident is unique and needs unique handling. As a consequence, we handle your case collaboratively, and you will benefit from having several attorneys working on your case.
Depending on the circumstances of your case, you may be entitled to collect several kinds of damages in a personal injury suit. For the purpose of determining the amount of money that a person will get as a result of their injuries, there is no set number or technique to use. We understand that you may be out of work as a consequence of the accident, and that your medical expenses are piling up as well. At Sam Jones Law, our accident claim attorneys have years of expertise evaluating and litigating accident cases, and we will fight to obtain you the most amount of compensation possible.
LA Statute of LIMITATIONS FOR PERSONAL INJURY CLAIMS
Depending on your location, each state has its own statute of limitations, which governs how long you have to bring a personal injury case after being injured. A personal injury lawsuit may only be filed one year after the event happened in Louisiana, making it one of the toughest states when it comes to personal injury lawsuits (in most cases). After one year has passed, you will no longer be able to bring a case against the party that caused your injuries on your own behalf. Doggett Law must be contacted as soon as possible in order to begin working on your case as a consequence of these circumstances.